Events
On November 1st, I tried to buy tickets for Comic Con, since then, I've tried once more.  Both times their registration system online failed and let no one order tickets.  I hope they fix this soon and I can buy tickets, I'm looking forward to going.  On the 2nd Michelle and I both voted.  On November, 5th I finally got my barista badge on foursquare.
You get this badge by checking in at 5 different locations.  For those of you who don't know, I'm completely addicted to Starbucks coffee.  On November 7th our church had a book fair.  Michelle got a lot of great books for Samantha and I got about 5 books for myself.  Almost all of them only 25 cents!  To top off the morning they were also having a pancake breakfast!
On November 12th, I went to a Ducks game at the Honda Center.  I had a great time with my friends Tim and Jean.  The Ducks won too!  It was a great game and a fantastic night.  I can't wait until Samantha is old enough to join Dad at the games!
On November 14th, Lauren took Samantha, Michelle and I to Disneyland again.  We had a great time as we always do!  Samantha had a slight cold this month.  It didn't amount to much more than a runny nose for a few days, so we are very thankful that she is feeling better.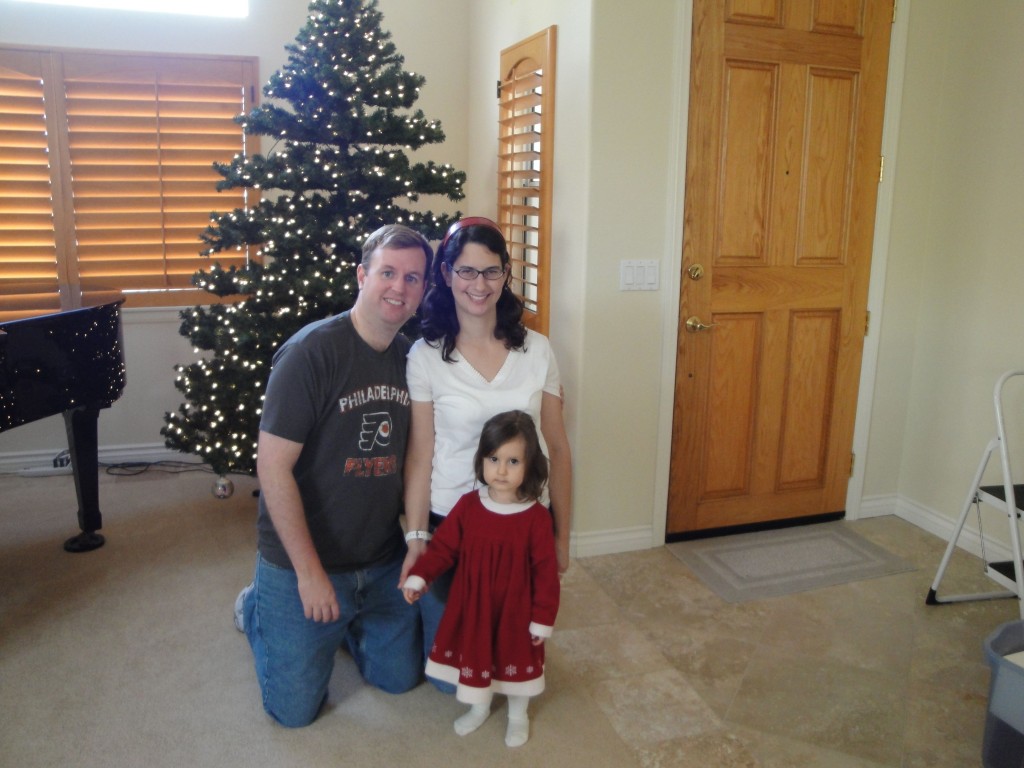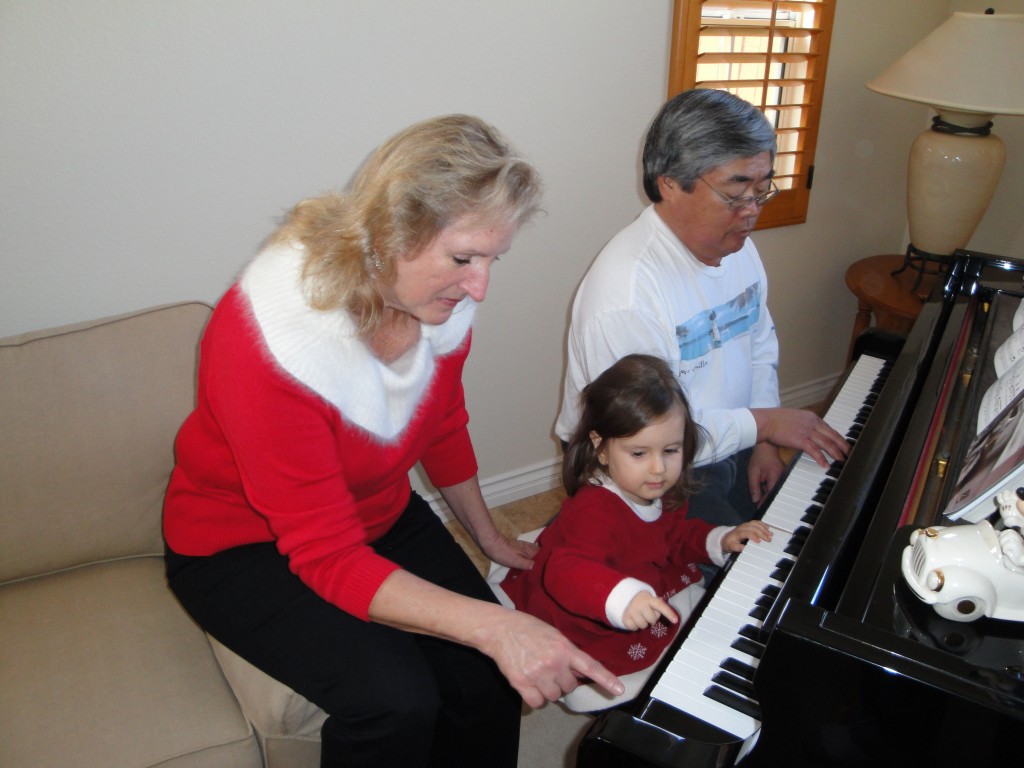 Just before Thanksgiving we celebrated my father's birthday in Carlsbad.  They already had their tree up so the kids, Samantha and Cousin Ryan, helped their grandparents decorate the tree.
I took the week of Thanksgiving off and spent my free days with Samantha.  Playing Mr. Mom was great, exhausting, but great.  We spent Thanksgiving at the Higson's home.  They were very gracious to invite us to their home and treat us to a wonderful meal and great company.  We had a great day!
A few days after Thanksgiving we traveled north to our friends home in Los Angeles.  The Sullivan's had a wonderful "Friendsgiving" party.  We ate another wonderful thanksgiving meal and had more wonderful company.  We are very lucky to have such good friends.  That about wraps up November.  Sorry this update was so late, but if you think November was busy for us, just wait until you read about December!
Books
The Prince by Niccolo Machiavelli 3/5 stars
The Girl Who Played with Fire (Millennium #2) by Stieg Larsson 5/5 stars –  Great book. Sudden ending. Looking forward to reading the last in the series.
A Prayer for Owen Meany by John Irving 5/5 stars –   Excellent book!!!
The Lord of the Rings: The Fellowship of the Ring Visual Companion 4/5 stars –   Michelle gave me this a long time ago.  Just found it recently and it made a good quick read.
Thanksgiving: The Pilgrims' First Year in America by Glenn Alan Cheney 2/5 stars – Thanksgiving I would not recommend this book.
One Flew Over the Cuckoo's Nest by Ken Kesey 4/5 stars –   Wish there was a 4.5 category. Great book! Slow to start but really picks up and gets interesting. Amazing descriptions and fantastic characters.
Movies
Oceans – 3 stars.  Okay.  Not as good as I hoped.  Nowhere near the caliber of Planet Earth.
Toy Story 3 – 3.5 stars.  Finally got a chance to watch this.  I thought it was a great ending to the trilogy.
The American – 2 stars.  This could have been a cool spy flick, but it didn't amount to much in my humble opinion.
The Reader – 4 stars.  This movie grew on me, after I had time to think about it more.  Good story, very interesting.