June was a busy month for us. We went to Ruby's for one of our first Kids Eat Free Tuesdays.  It was a huge success, Samantha loves French Fries!  While Google was switching from Windows to Mac, we were celebrating my sister and brother-in-laws anniversary on June 3.  I made the mistake of watching two very bad movies the first week of June too, Mall Cop and Pitch Black.  Samantha however, was having better luck and she scored a very cool Elmo shirt as a gift from Grandma Gigi.
Needless to say, the kids at the park are very jealous!  The next week I had better luck with movies.  I saw M. Night Shyamalan's The Village, which I really enjoyed.  By the 9th I was feeling better and starting to get over a cold I had had since May.  Well enough to watch the last match-up of the Stanley Cup Final game.  I read and watched Hamlet in June as well.  I liked both the book (very much) and the movie adaption that Gibson did. I had a great birthday.  On the 13th this year the whole family drove up to Santa Barbara to watch as my brother-in-law Philip graduated.  On the way up we stopped at the Santa Barbara mission for mass.
I also discovered that I share my birthday with 27% of the world's population about 17,995,207 people.  Just after noon on that day we watched as Philip graduated.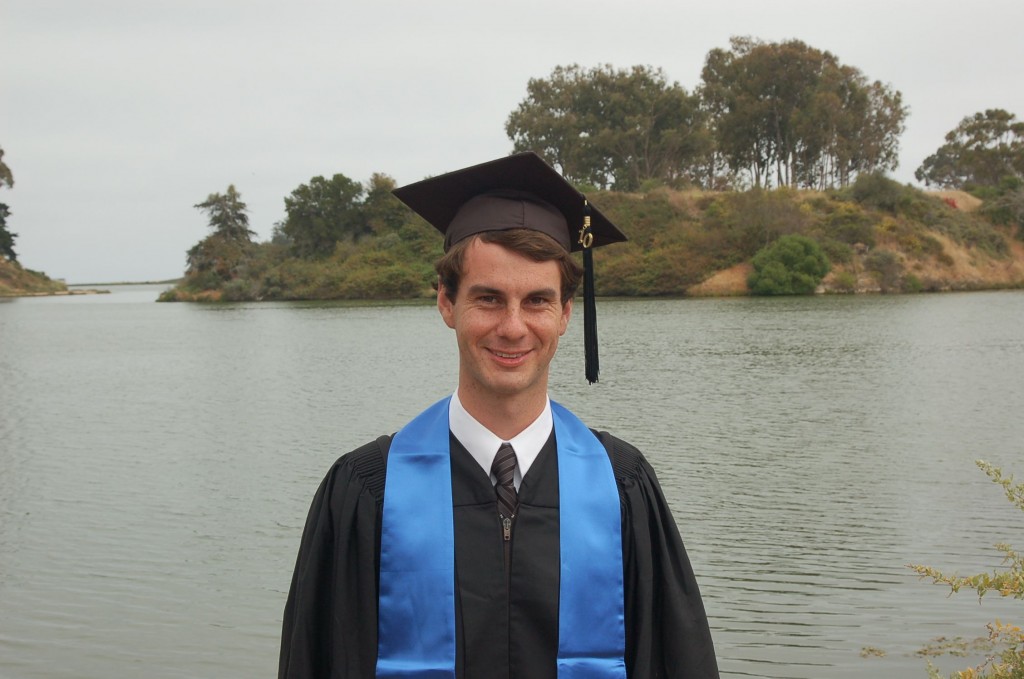 Congratulations to Philip!  Afterwards, we had my favorite pizza at Rusty's by the beach.  With full stomachs we went back to our motel called the Eagle Inn, which was AMAZING.  Michelle picked it out and I have to say it was an amazing place that I hope we can go back to soon!  I would highly recommend it if you ever find yourself in Santa Barbara.  The next morning we took Samantha to Chase Palm Park, a very cool park with a playground made to resemble a huge ship.
When we got back on June 14 we were welcomed home to a small shaker well, small by the time it got to us.  Always nice to be reminded that we live in earthquake country.  Later in the month I learned how to spell my name in Elvish.  I just know that will come in handy some day 😉
On the 19th I had a great birthday celebration in Carlsbad.  I hope everyone had a great time.  Plenty of food and good times.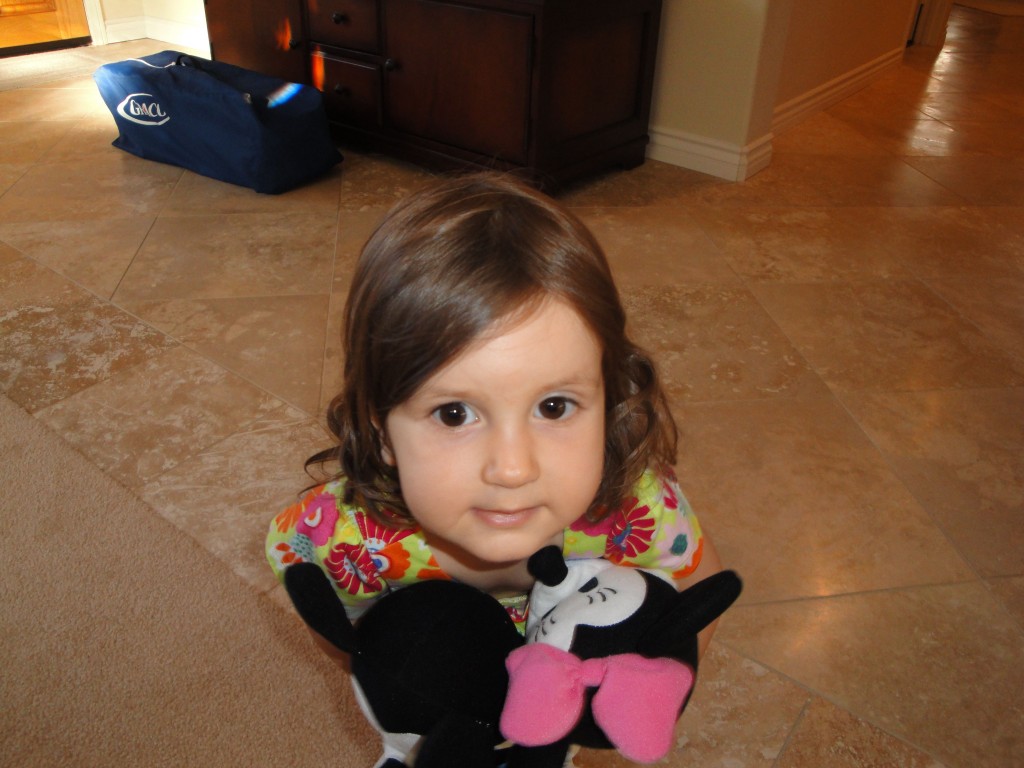 I know Samantha had fun!  It was a celebration for a lot of people actually.  It was my mother's birthday on the 16th and that weekend was Father's day as well!  We had four dads there:  Duane, Jim, Tommy and myself.
We also managed to watch the new Alice in Wonderland film which I think we all liked, but then I tried to watch Pan's Labyrinth, which I had heard good things about, but I didn't like it at all.  On June 27th, we were lucky enough to be invited to Disneyland by my sister-in-law Lauren.  She works at Disneyland so she was able to get us in for free.  We met my parents when we got there and had a great time on the rides and watching the street parades.  While there we also celebrated my other sister-in-law's birthday, Lisa!
Samantha wanted to visit Pooh, so we went on the ride and afterwards we were lucky enough to meet the bear in the flesh or fur as it were.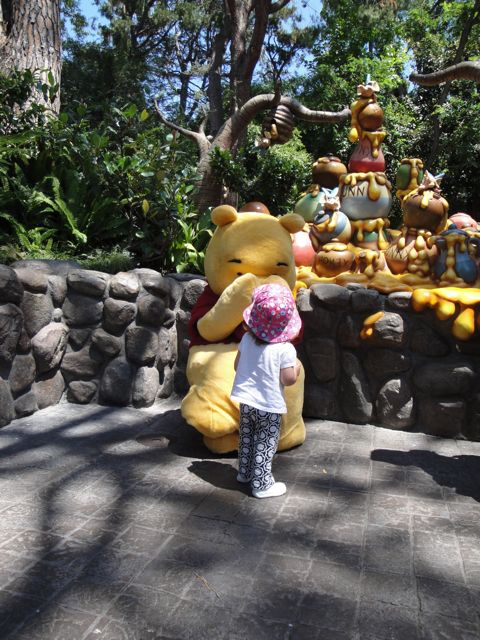 The shot above is right after she gave Pooh a kiss on the nose.  Everyone in line erupted in a instantaneous "AWWE!"  It was pretty adorable!
By the end of month I watched two more movies. Inglourious Basterds which if you can get past the strong language and gore, was a pretty good movie.  Lastly I watched Zathura, which is really like Jumanji, but in space.  I thought Zathura was really good.  In June, I also finished reading The Book Thief and Animal Farm.  The Book Thief was a recommendation from my friend Tim, and he was right on with this one.  I really like it.  I had never read Animal Farm in school, like most other people, but I did really enjoy this book as well.  Great month for books, not so much for the movies though.
Lastly, we took another Higson over to the dark side in June by purchasing David a Macbook Pro for his 8th grade graduation and birthday!  He was really surprised and we are very happy to have given him a gift that he will use in high school playing Mafia Wars and surfing Facebook, or I mean writing reports for school.
Speaking of Facebook, if your a friend of mine or Michelle's there are a ton more pictures on our profiles.  Have a great day.