Once I received my fitbit in the mail, I started looking for sites to hook it up to.  You can sign up to fitbit's site and its great, but there are other sites as well like RunKeeper and Achievemint.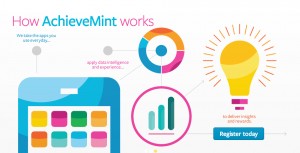 Achievemint, is pretty cool, all you have to do is sign up with your fitbit and you they will start tracking your steps.  So, what you say, Fitbit already does this.  Yes, but does fitbit pay you $25 for every 50,000 points you get.  You don't have to do anything but wear your fitbit and make sure your steps are syncing to Achievemint.  You can check the site every once and a while to make sure this is working.
Then Achievemint using GiftRocket will send you a gift card or a check in the mail.  GiftRocket was super simple to use.  Achievemint sends you an email saying you have a gift, then you go to giftrocket's website and use the code in the email.  Once you can choose to get the money as check or virtual gift card.  I got the check and it arrived inside two business days.  Perfect!
Comments
comments